Thierry Bonneaux is a percussion and jazz teacher at the Saint-Dizier Conservatory. Concurrently with his teaching activities, he's carring on both a career as a classical percussionist with the Aude Symphonic Orchestra since 2001 and a career as solo vibraphonist and drummer in various jazz and improvised music formations, notably:
Daniel Goyone, Bertrand Renaudin, JC Cholet with whom he recorded several CD ( Étrange manège -2004, Château rouge-2007, Play-2012... ) .
A concerto for percussion and orchestra, "Characters" was dedicated to him by JC Cholet, concerto that he recorded in 2011 with the Harmonic Orchestra of the Region Centre under the direction of Philippe Ferro.
He also plays with Claude Barthelemy, the brass orchestra in Paris and was invited into the National Jazz Orchestra of Franck Tortiller.
He was music director at the circus Zanzibar in its show Blood and Gold in 2007, as well as the circus Fratellini for 3 years alongside Coline Serreau .
Composer, he wrote several works : a concerto for two percussionists and harmonic orchestra, a piece for percussion formation Reflets , and pieces for solo percussion...
Since many years, he collaborates with the Company RESTA -JAY. His experience and kindness enabled the creation of several mallets . And his own signature model is now recognized for its polivalency and efficiency. This model has been reworked and enriched with the latest developments of the brand to give birth to a new model Signatures PRESTIGE already unavoidable and acclaimed by many vibraphonists !
Signatures Models Thierry Bonneaux
Mallets providing clarity and roundness across the entire keyboard. Homogeneous sound which favors fluidity. Very effective in the studio (recording), they also allow extremely wide possibilities.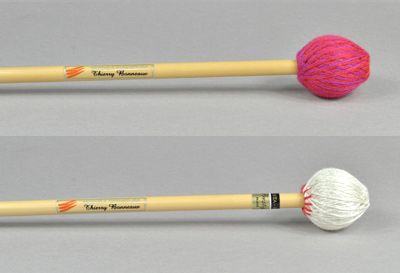 Clarity and efficiency, ideal for vibraphone recording !
These 2 sets of mallets are also used to play the marimba in group.
The Prestige model allows a great expressiveness in orchestra throughout shades with very rich sound.
Thierry Bonneaux discography
Discover the signature artists