Beyond the manufacture of mallets, we want to share, exchange and make known the world of percussion.
We regularly offer concerts or educational events with artists.
This involvement in the democratization of percussion is not only proposing exchanges with percussionists, teachers or students, but also with the general public.
The International Percussions Meetings are born of this will.
2019 Edition - Second International Percussion Meeting
30 years anniversary of Resta-Jay
Concerts, workshops, masterclass, exhibition and meals
The second edition of the International Percussion Meeting in Verzé (France) will take place on June 7, 8, 9, 2019, and will celebrate the 30th anniversary of Resta-Jay percussions!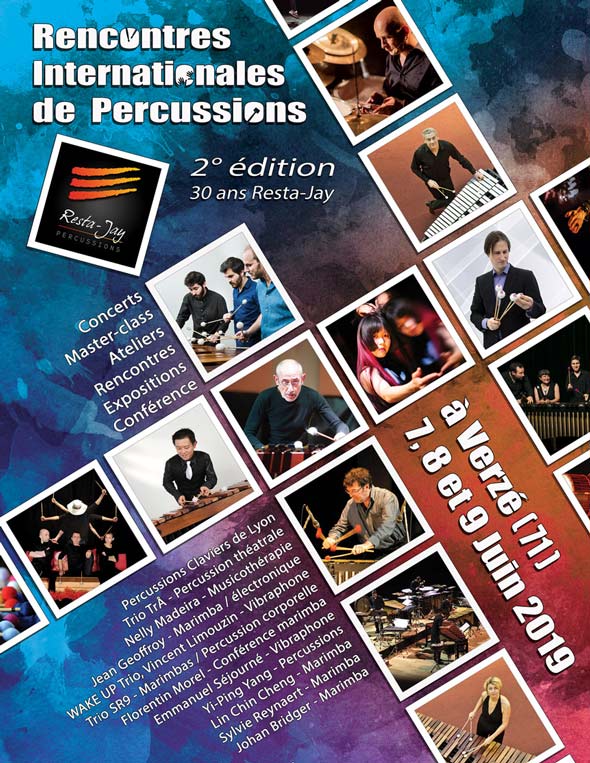 Like for the previous edition, the association of Foyer Rural de Verzé will support the organization of this great festival around Percussion.Magical moments with great international soloists and craftsmen from all over Europe, an exhibition around rare instruments made of wood, metals or stones ... Three days of masterclasses, workshops with the greatest specialists and teachers, meetings and exchanges with artists, manufacturers of classical or typical instruments, mallets, but also a music therapist and a day dedicated to school children...
9am - Discovery day for schoolchildren with Percussions Claviers de Lyon and Trio Trâ
8:30pm - CONCERT - Trio TrÂ, Yi-Ping-Yang and Percussions Claviers de Lyon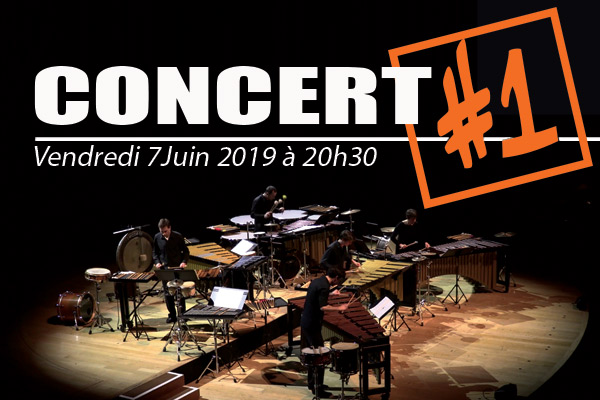 9am- Music therapy workshop with Nelly Madeira
11:30am - Concert Aperitif  and opening of the exhibition
2pm - Meeting VIBRAPHONE with Emmanuel Séjourné
3:30pm - Meeting MARIMBA with Lin Chin Cheng
5pm - BODY PERCUSSION introductory workshop with SR9 Trio
Open to everyone from 6 years old
5:30pm - BODILY PERCUSSION workshop with SR9 Trio
Open to percussionists and musicians
8:30pm - CONCERT - SR9 Trio, Emmanuel Séjourné, Sylvie Reynaert and Lin Chin Cheng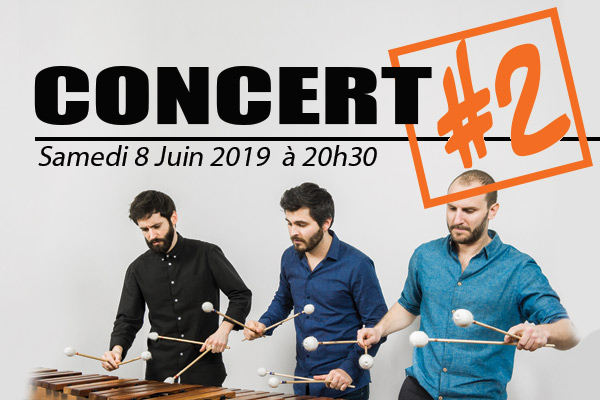 9am - Light Wall System workshop with Jean Geoffroy
11:30pm - Lecture about the history of the marimba by Florentin Morel
2pm - Meeting MARIMBA with Johan Bridger
3:30pm - Meeting IMPROVISATION with Vincent Limouzin
5pm - Meeting PERCUSSIONS with Yi-Ping Yang
8:30pm - CONCERT - Jean Geoffroy, Johan Bridger and The Wake up Trio