The Company will be closed from July 23, 2021 to August 16, 2021. However, you can make an order on this site. These will be processed from Agust, 16th.

The RESTA-JAY team wishes you a wonderful summer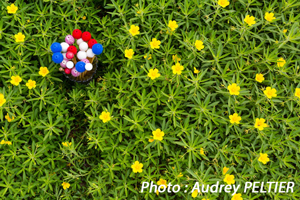 Exceptionally projected concert marimba mallets
The Trio SR9 signature mallets are the culmination of several years of development to allow both solo and ensemble playing.
The specific design of the series achieves good precision, increased fundamental development and great projections.
Within the ensemble, each marimba is well defined in its different registers.
The overall weight is pronounced, allowing leisurely playing and depth of sound.
For each order of a set of 4 mallets (i.e. 2 pairs in the SR9 series), we offer you the last album of the SR9 trio and an autographed poster.
To take advantage of the offer, enter the code: SR92021
* In the limit of the available stock.
Création, fabrication et vente de baguettes de percussions
Inscrivez-vous et restez informés de nos nouveautés