The PercuSpace is a space dedicated to percussionists, with the possibility for them to try hundreds of mallets on different instruments but also to register their videos, to publicize their projects, participate in masterclass, meetings or to intimate concerts. This space is juxtaposed with the manufacturing workshop, making easy the mallets prototyping work, creating and finding new sounds. Tailor-made for any enthusiast who wants!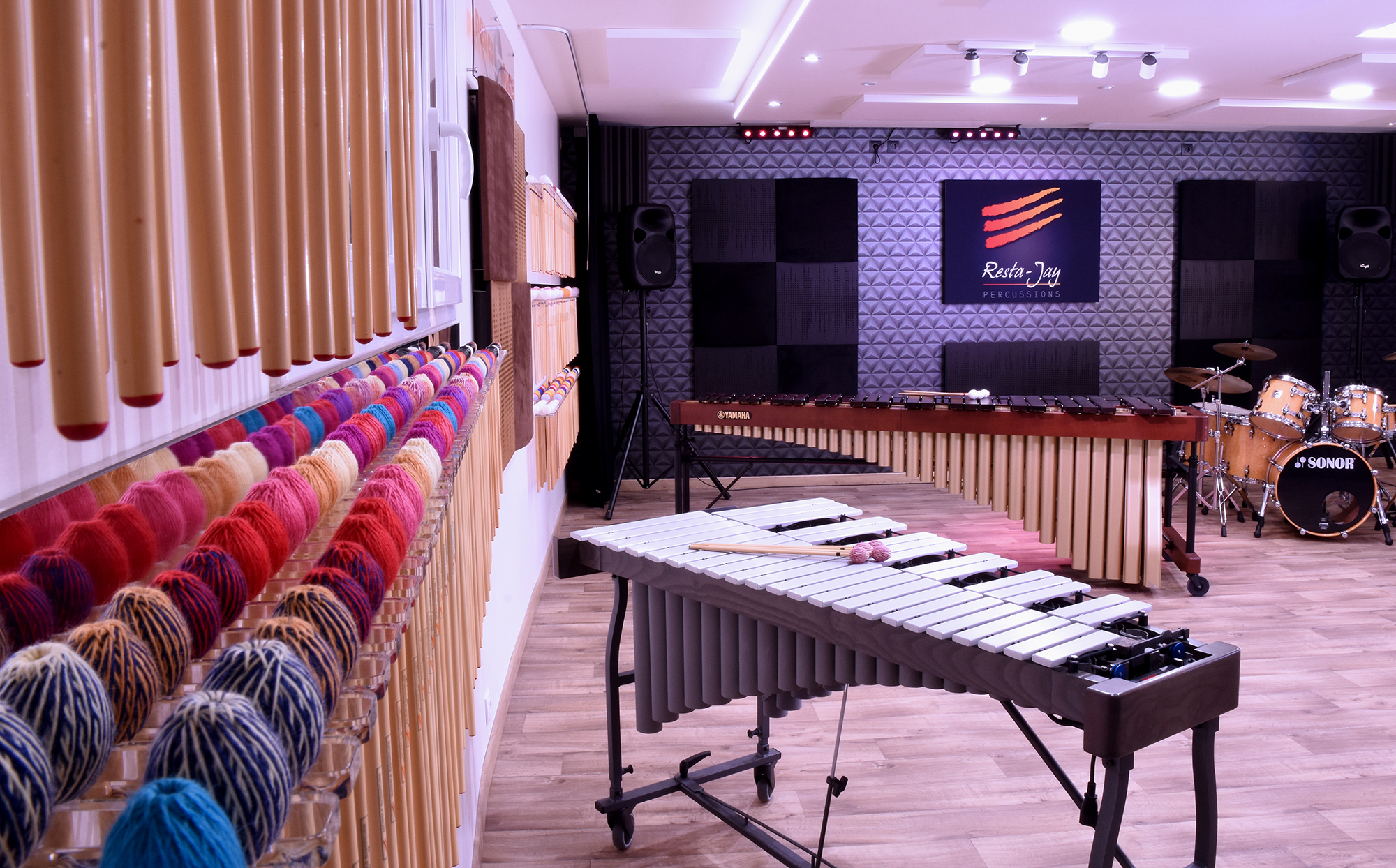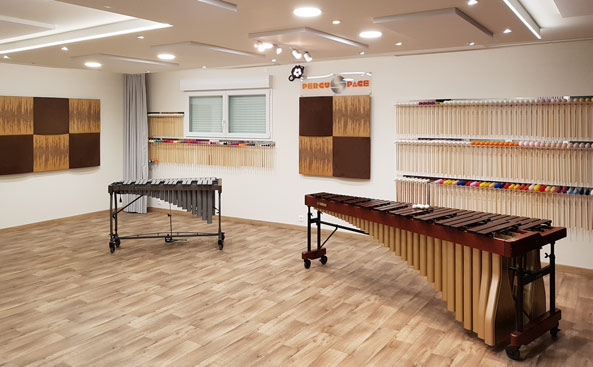 The PercuSpace proposes to professionals or students percussionists to have on site all the percussion instruments. They can play, test mallets corresponding to their personalities, try, compare, share ... test their program with different possibilities.
Then it's a place of creation and experimentation to enable them to work with the studio to create custom tools suited to their needs. The custom-made, and the relationship artist / artisan at hand.
And finally, this space regularly host masterclass, where anyone can interact with the most talented musicians. These educational and artistic exchanges are also punctuated with "intimate" concerts where about 30/35 people can enjoy a musical moment of exception... This is the way for young artists to perform in small groups to test or promote their projects and for students to discover the greatest percussionists, with which the company works, in a warm and friendly place.
The Resta-Jay company is now working with tens of thousands of percussionnists all over the world. It will be very easy to put the network musicians to create projects, support or advice that everyone can make.
In short, a place dedicated to musicians and particularly percussionists, adapted to create in good conditions, with ease and at a reasonable cost...
For the percussion classes, a visit with mallets manufacturing atelier can be organised.
The space can help to democratize the percussion receiving children and why not adults, who can discover the great family of percussion instruments.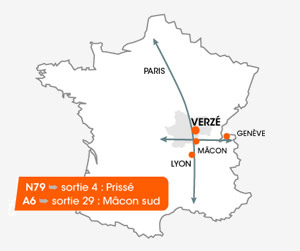 Located in Verzé, in the south of Burgundy, the access is easy from anywhere in Europe. It's a nerve center.
15 min from the TGV station of Mâcon Loche, less than an hour from Lyon by car, less than 2 hours from Geneva and 1h30 from Paris by TGV (4 hours by car). The motorway exit is also about 10 minutes ... The proximity to Macon makes easy access to everything a city can provide (Housing and food are very affordable).